PROVIDING SAFE DRINKING WATER TO VULNERABLE POPULATIONS:
A MISSION MORE RELEVANT THAN EVER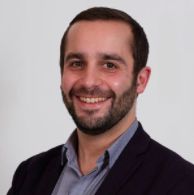 Julien Ancele, CEO 1001fontaines
2020 definitely brought its share of twists and turns, with the whole planet going through unprecedented times. For 1001fontaines as well, the last year was exceptional in many ways.
The COVID-19 pandemic has highlighted more than ever the crucial role that WASH plays in the development and resilience of communities across the world. Never before has the importance of good hygiene practices and the availability of safe water been so evident at a global level. The mission of 1001fontaines, which enables vulnerable populations sustainably to access safe drinking water, has responded to the crisis and is fully aligned with the overall priorities stated by the UN Sustainable Development Goals.
In parallel with our ability to respond to the health crisis, 2020 marked for 1001fontaines a strategic milestone in our history. I have great pleasure in announcing that our financial sustainability target was reached in 2020 in Cambodia, our flagship program. With 258 water kiosks, the operations there are now self-funded, and cover 25% of the rural populations in the vicinity of those kiosks.
Far from being the end of the story, this achievement gives us the ambition, the credibility and the duty to expand our actions to more geographies.
This next stage of our journey promises to be even more exciting. I invite each and every one of you to join us, so that together, we achieve our common vision: ensuring universal access to affordable, safe drinking water.
Cambodia
Local partner: Teuk Saat
258 water kiosks
527,000 consumers
298,000 children benefiting from the Water in School program
154 million liters of water sold
The grade obtained by Teuk Saat on the external evaluation of the latest project phase
Madagascar
Local partner: Ranontsika
11 rural water kiosks
1 factory serving 4 urban sales points
22,000 consumers
16,000 children benefiting from the Water in School program
The number of months of lockdown with no access to rural sites
Myanmar
Local partner: Network Activities Group
2 water kiosks
1,500 consumers
2,000 children benefiting from the Water in School program
The percentage of consumers satisfied with the water quality
Vietnam
Local partner: O-We Water Services
1 urban factory selling more than 200 jugs (each of 20 liters) a day
1,000 beneficiaries after 2 months of operation
60,000 liters sold
The number of factories having decided to provide their workers with O-we water
A resilient model supported by 3 pillars of impact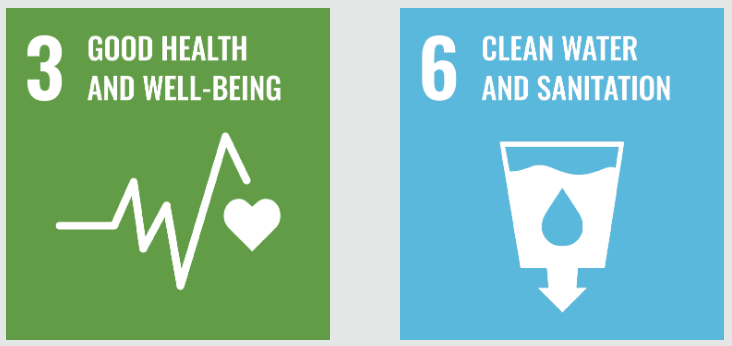 850,000 beneficiaries having access to safely managed drinking water services, with quality guaranteed till the point of use
550,000 people trained in good hygiene practices that curb the spread of the COVID-19 pandemic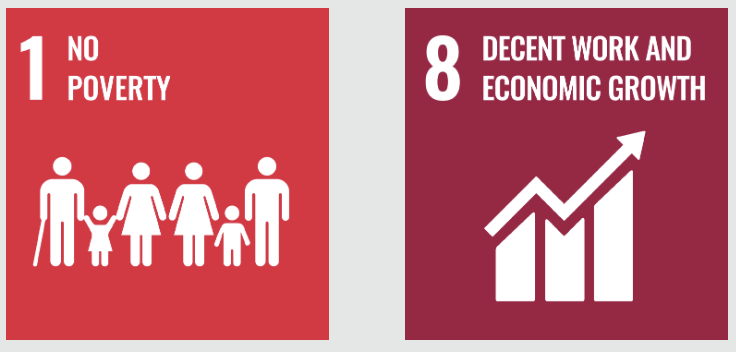 950 local jobs created, one third of them being held by women
272 entrepreneurs trained to water kiosk management thanks to our in-house training course
100% of on-going operating costs of Teuk Saat (our local entity in Cambodia) self-funded
315,000 children provided with better educational experience thanks to our Water in School program

15,000 tons of CO2 emissions per year avoided in Cambodia
100% rural kiosks equipped with solar panels
1:120 ratio of plastic use compared to small PET bottles
Resilience to climatic events thanks to emergency response plans and long-term adaptation strategies

IN FOCUS #1 – FINANCIAL break even
François Jaquenoud, Co-founder of 1001fontaines
"In 2005, when the first water kiosk was set up in Cambodia, we made some rough calculations on what it would take to reach economic sustainability at a country level. Our hypothesis was: 240 water kiosks in operation across the country, part of a national franchise network, receiving support services from 3 regional offices. And here we are: at the end of 2020, the breakeven was reached, with 258 active water kiosks and 3 regional platforms, serving 825,000 consumers across the country.
We are humble but also proud of how far we have come over the past 15 years, and we attribute that in large measure to the commitment of our local teams, as well as to the vital support of our global and local partners."
A THREE-FOLD EFFORT TO REACH BREAKEVEN, GUIDED BY FIELD LEARNINGS
Successfully opening new water kiosks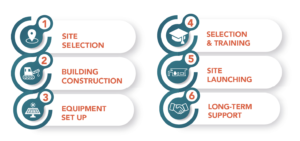 Teuk Saat has now found its rhythm for opening new sites. This is based on the concept of "wave" deployments. This includes proven processes, whereby the establishment of groups of 10 new sites, is repeated 3 to 4 times a year. These waves of new site openings are organized in consultation with local teams in a manner  hat facilitates simultaneous support of existing water kiosks and training of new entrepreneurs.
Ensuring each entrepreneur sustains their activity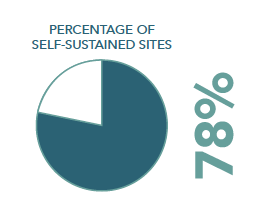 The franchise services are the corner stone of the 1001fontaines model. Having regional offices, called platforms, supervising from 60 to 90 sites, is the major guarantee that each water kiosk will sustain over time. It is the reason why Teuk Saat can claim an impressive 82% of sites still in activity since 2005.
A team of advisors visits each entrepreneur twice per month. The first visit collects data on the previous month's performance and checks that the site is well maintained. The second visit focuses on coaching, with a combination of customized support and group training at provincial level.
Optimizing the efficiency of the national organization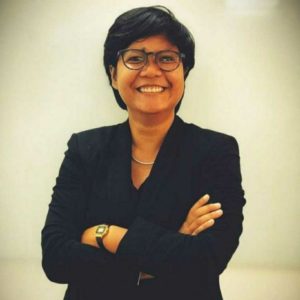 Somary Thuon, Social Franchise Director of Teuk Saat highlights the benefits of capacity-building of
the teams and of the new tools developed for the entrepreneurs:
"I joined Teuk Saat 3 years ago. Since then, we have been working with a common goal in mind: reaching the sustainability of the model at country level in Cambodia. This required us to improve the efficiency of the national organization and to support the entrepreneurs more effectively in growing their businesses.
Our trainers of entrepreneurs and our platform team advisors have received continuous training to enable them to provide enhanced coaching. We have also invested a lot in strengthening the marketing department to give entrepreneurs more relevant tools. For instance, we organized seasonal promotions to convince more people to purchase safe drinking water and point-of-sale materials for small shopkeepers who wish to sell our water, in order to boost the sales.
We have also expanded the scope of Teuk Saat's services, with new logistics capabilities that supply consumables to the whole network – a significant added value for the entrepreneurs."
A 5-YEAR PLAN DELIVERED ACCORDING TO THE STRATEGY


IN FOCUS #2
A commitment to provide safe water in COVID-19 times
Ensuring operational continuity
The main focus of 1001fontaines was to guarantee that each water kiosk could pursue its activity with adequate safety procedures and protection materials. The country teams and all the entrepreneurs received training in these enhanced processes.
In Madagascar, specific arrangements were made to provide support to rural sites through weekly telephone conversations, thus compensating for not being able to visit the kiosks.
The teams also reacted to local specificities. In Cambodia, the price of hand-washing solutions significantly increased in the shops, resulting in significant expenses for the water kiosks. Our regional laboratories then started producing hydro-alcoholic solutions, to provide entrepreneurs with quality products at an affordable cost.
Leveraging our local network to reach the last mile
Having a decentralized network of water entrepreneurs has proven being decisive to share precautionary measures and essential products with vulnerable communities.
In Cambodia, we partnered with UNICEF to spread information about the virus, its effects and the gestures to adopt. Within 2 months, the entrepreneurs were able to raise awareness of 500,000+ people, while the country teams sent push-SMS on hygiene practices to over 60,000 people. Soaps were also given for free in remote villages.
In Madagascar, our teams designed a water dispensing system which limits hand contact and, thus, the risk of contamination, as well as hand-washing facilities with clean water and soap. These two systems are now placed at key locations in Tamatave (public offices, schools, health centers).
Anticipating the new normal
We believe it is part of our mission to further highlight the importance of WASH for health in the post COVID-19 context, to ensure that good hygiene practices are implemented locally and that our messages go beyond the importance of water quality alone.
This means placing a stronger focus on awareness raising, in order to enhance the future resilience of communities to pandemics, such as COVID-19.
1001fontaines has observed the capacity of entrepreneurs to distribute soaps to their clients during the pandemic, without any particular operational difficulties. This encourages us to explore the relevant options to widen the portfolio of products, consistent with our objective of improving health and hygiene.
School closures: a significant impact on the Water in School program
While 1001fontaines normally provides 300,000+ children with free safe drinking water at school, the pandemic has put the program on hold for several months. Looking at the whole year, it represented a gap of approx. 10% in the total water volumes delivered by the entrepreneurs.
The awareness campaigns have convinced more families to purchase safe water from our water kiosks, enabling children to drink it at home and some entrepreneurs have made it their mission to stress the need to provide children with safe water.

IN FOCUS #3 – program updates

Creating lasting impact in the field is only possible if we are able to sustain it. That is why 1001fontaines has a key goal that each country project reaches sustainability, from both financial and operational perspectives.
Although the philosophy and the core model remain the same from one geography to another, the field-driven mindset of 1001fontaines has encouraged the country teams to demonstrate adaptability and agility to adapt to the local contexts.
Vietnam – A strategic pivot to create a more sustainable impact in the country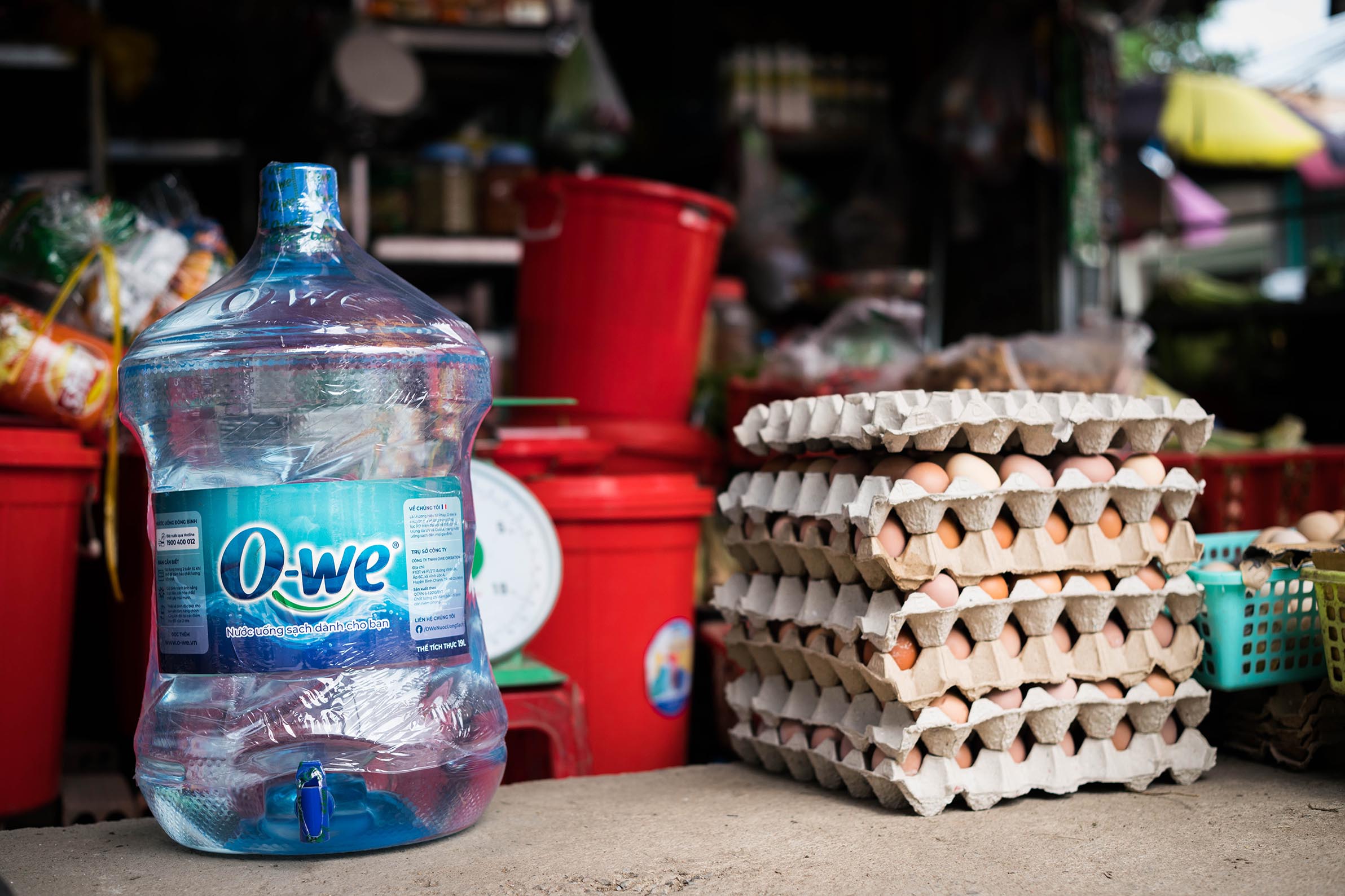 In Vietnam, there is already considerable availability of bottled water on the market. However, the quality of products remains a tremendous issue and is well known by consumers. This situation required 1001fontaines to adapt its model slightly and progressively to find the relevant strategy.
Romain Joly, Vietnam Country Director, and his teams took the decision in June 2020 to stop the activities of upgrading existing small-scale water producers in the Mekong Delta and to start a large O-we (the brand name of 1001fontaines water in Vietnam) water production factory in Ho Chi Minh City. "This decision was made to guarantee our product and service quality for the long run, in a very competitive and fragmented market context. Our core mission remains: provide the safest water at the most affordable price to vulnerable households, especially to factory workers in suburban areas."
The factory started operating in November, targeting both retailers to convince them that O-we was the best choice and factories that would like to offer quality water to their workers.
The objective for 2021 is now to maintain sales to existing customers and to convince more retailers and factories to select O-we water.
Myanmar – Going virtual: Managing the project in 2020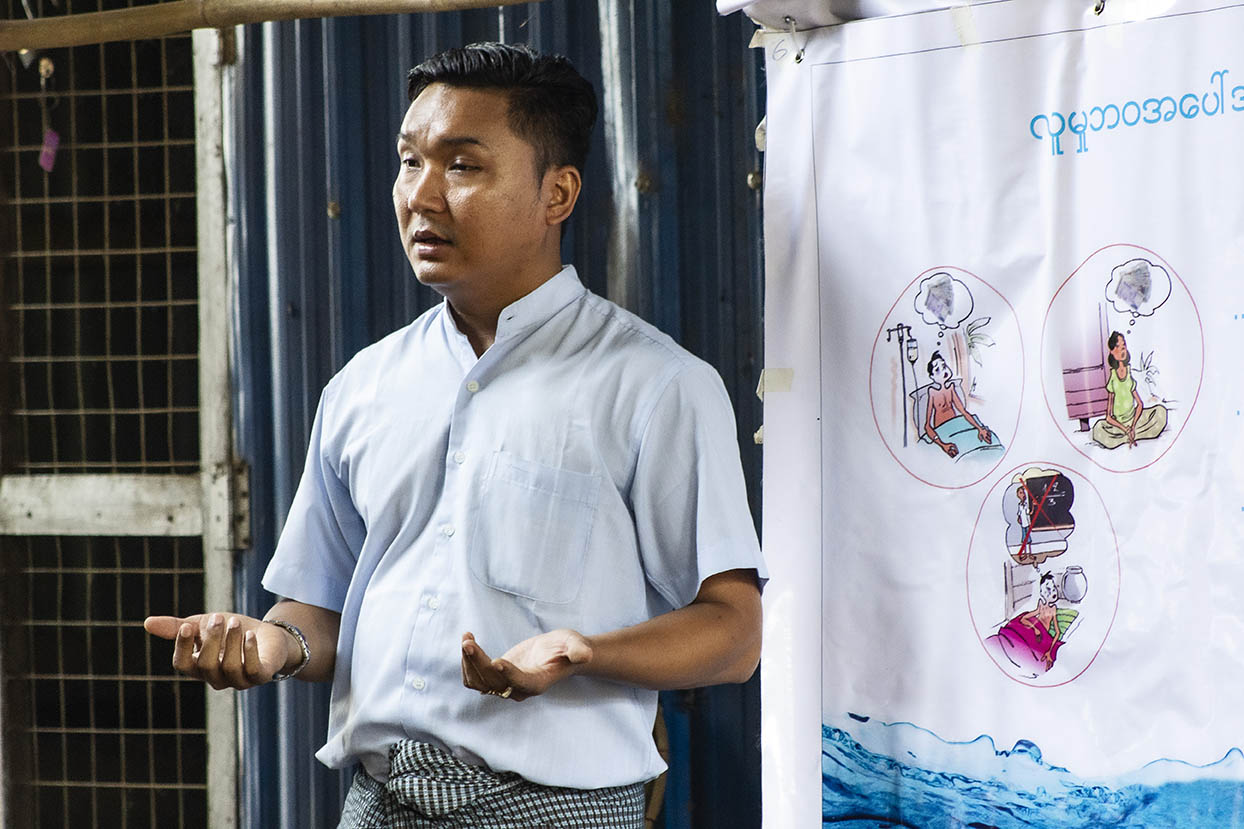 Myanmar is the most recent country of operation for 1001fontaines, with less than two years of local activity, but a clear potential to replicate the Cambodian success story at an accelerated pace.
Following the eruption of the COVID-19 pandemic in the country, the borders were closed in March, resulting in our Country director, Amandine Chaussinand, being blocked from being in Myanmar for months and forced to manage the project and the teams remotely. As she recalls, "that was particularly challenging in March, given the fact that it is in a pilot phase, with teams recruited only in 2019 and the two water entrepreneurs having barely a few months of experience."
In order to make up for the distance, a significant work of knowledge capitalization was performed, resulting in comprehensive guidebooks detailing all the 1001fontaines methodologies adapted to the Myanmar context. These were used to train entrepreneurs continuously, grow the sales with marketing campaigns and prepare for the opening of future sites. These materials build on the 15 years of experience of 1001fontaines and are off-the-shelf assets for local teams.
In 2021, we intend to finish the pilot phase and to start preparing for regional deployment.
Madagascar – A promising model betting on a mix of urban and rural services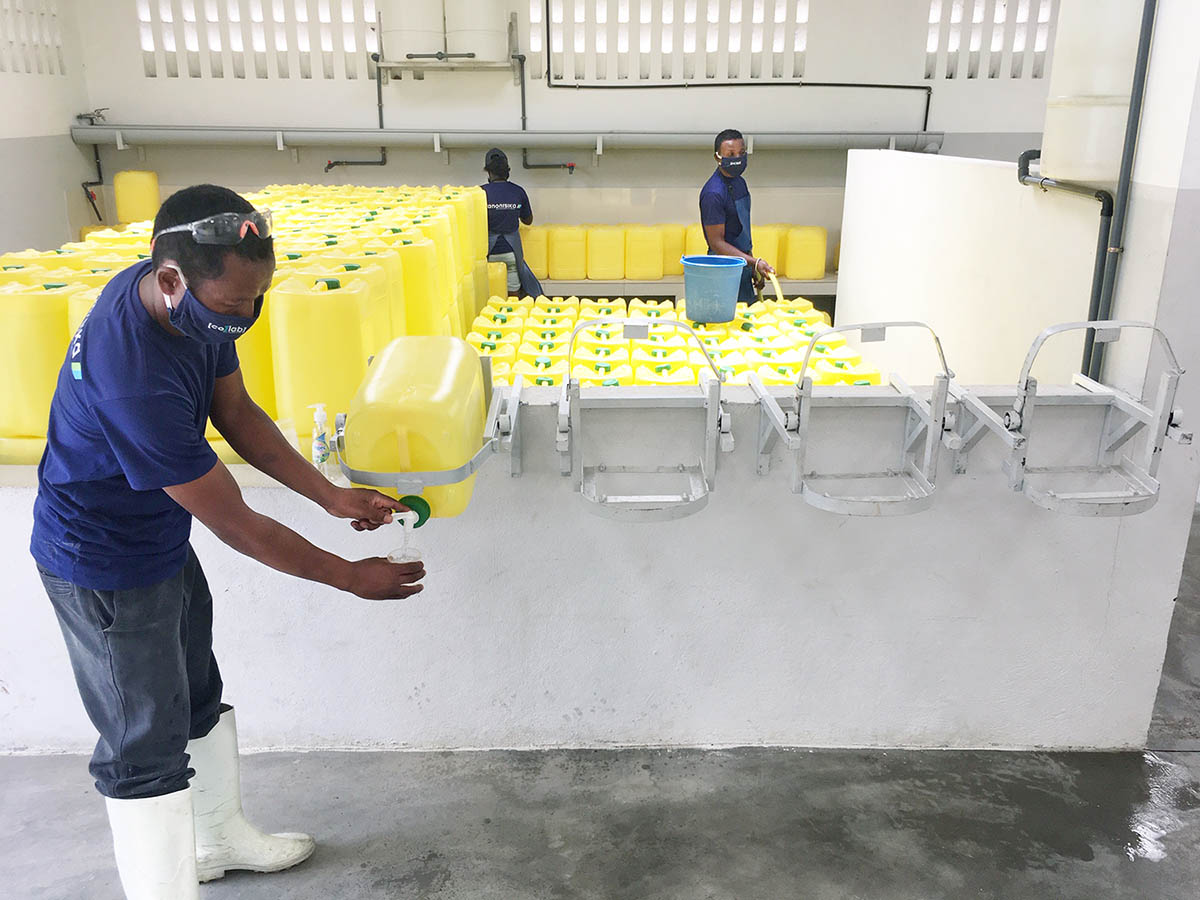 Madagascar counts among the poorest countries in the world. Rural areas, in particular face immense challenges, in terms of economic situation and overall development. With 11 sites in such rural areas, and a limited potential to open more water kiosks in the same region, 1001fontaines and Ranontsika (its local organization) decided to investigate additional solutions that could help the project reach financial sustainability.
Luke Barrett, Country Director, was instrumental in designing these new services: "We identified two major options that would both foster our mission to improve the health of vulnerable populations and generate additional revenues. Those were (1) opening a large production factory out of Tamatave to serve sales kiosks in the city, and (2) offering water testing services with our laboratory."
Thanks to these two activities Ranontsika is perfectly on track to reach economic sustainability by 2022, a very satisfying result, given the 2020 context.
2021 will provide more insights about the new revenue streams, whilst also enabling us to strengthen the rural sites.
Cambodia – Building further resilience to climate events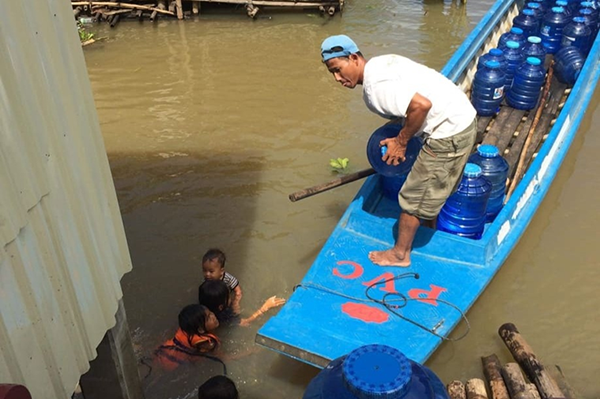 Cambodia has seen a growing number of hostile climate events, and the 2019 droughts and floods convinced the teams that it was time to engage in further adaptation efforts.
Frédéric Dubois, Country Director of Teuk Saat, conducted the first workshops to kick-start the work: "Climate change is an increasing reality and its consequences on the ground are terrible. Access to essential services is key to ensuring the resilience of communities but these climate events put that at risk. That is why we have become more pro-active in addressing them."
Teuk Saat created a drought mitigation plan to support affected sites with complementary water supplies, coming from either a nearby kiosk, another local water source or water trucks. The capacity of Teuk Saat to address climate events has caught the attention of public institutions, with both UNICEF Cambodia and the Cambodian Ministry of Environment recognizing the efforts.
Building upon these first results, Teuk Saat will move ahead with long-term adaptation efforts in 2021, improving the assessment of water source resilience and engaging in their rehabilitation when necessary.

U Soe Lwin Aye, Consumer, Myanmar
"In our village, we care a lot about leaving a legacy to future generations. My grandfather planted a palm tree, which has been providing sugar to all of us. Now, we can participate in the project of 1001fontaines, and set up a water kiosk here. I am 60 and my life is behind me, but thanks to this water kiosk, my children, grand-children and all future generations will drink water, which will not make them sick."
Mr. Than, Retailer, Vietnam
"I have been selling cheap bottled water for years but I never drank any of the brands that I was selling, because I was not sure of the quality. O-we has made me change my mind: the team is professional, the bottle is clean and beautiful and the water tastes great. I now drink it and give it to my family."
Consumers who participated in focus groups, Cambodia
"The 1001fontaines project has a lot of positive impact: we spend less time and money on water as we do not need to boil it and we are less sick – especially our children who no longer suffer from diarrhea. The service is also excellent: we love to have water delivered to our doorstep."
Urban consumer, Madagascar
"I've been a customer of Ranontsika for about a year now. Our whole family uses the water for drinking at home. We like Ranontsika because it's affordable and we trust its quality for the health of our family."

A growing recognition thanks to all our supporters
Reaching breakeven in Cambodia has demonstrated the decisive role that philanthropy has played in enabling 1001fontaines to initiate projects, fund the start-up investments required to launch water kiosks and build the capabilities of local organizations. Our shared journey with our partners underscores their catalyzing support over the past 15 years and demonstrate how we can jointly scale a self-sustaining and impactful model.
We would like to thank each and every one of them for their trust and their many contributions to 1001fontaines over the years. It is they, who have made our 2020 achievements possible and we sincerely acknowledge our gratitude to all of them.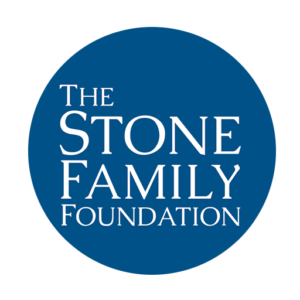 John Stone, Founder and Chairman, The Stone Family Foundation
"I congratulate the Board and management team of 1001fontaines and Teuk Saat on the success of achieving financial sustainability in Cambodia.
This is a tremendous achievement and the social impact of providing safe, clean drinking water to rural Cambodians every day is something everyone involved in the operations and management should be very proud of."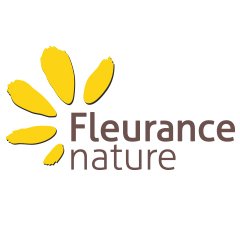 Philippe Rombi, Chairman,
Fleurance Nature

"Fleurance Nature has supported 1001fontaines for 10 years, as we are convinced of the efficiency and sustainability of the model. For the last 4 years, we have been supporting the Ranontsika project in Madagascar, to participate in improving the living and health conditions of the population, in particular the children for whom the consumption of drinking water is essential, for their health and their development. Taking part in this project is a source of pride for all of our employees, and we always have great pleasure in viewing the reports you send us. "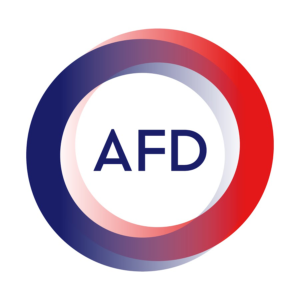 Ophélie Bourhis, Country Director – Cambodia, AFD
"The French Development Agency (AFD) has supported 1001fontaines and its Cambodian partner Teuk Saat since 2011, in order to accelerate access to safe drinking water in the country. 9 years later, we are proud of the road traveled together and of the project's impact in Cambodia.
We hope to see this success story happen again in the other countries of operation of 1001fontaines, especially in Madagascar, where the AFD also supports the organization."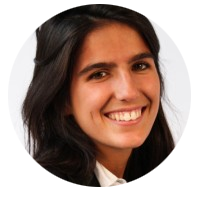 Héléna Deresse, Consultant at Accenture

"Consultant at Accenture, I had the opportunity to support 1001fontaines for 1 year in skills sponsorship and I had the chance to travel in Cambodia in the field. I was impressed by the social impact of the project and by the virtuous circle it generates for the most vulnerable thanks to its sustainable model. I was particularly moved by the Water in School program and how excited the children were to be able to drink Owe water. That's why I wanted to go further than my initial mission by creating a fundraising page on My.1001fontaines.com to finance the distribution of drinking water in schools. And even though my mission is now over, I continue to be a committed Water Angel! "